It's Fallon Friday, and today I'm featuring a clip with Sofia Vergara. I love her. I want to look like she does... I want to talk like she does... I want it all. She is the most beautiful woman and I could listen to her talk all day.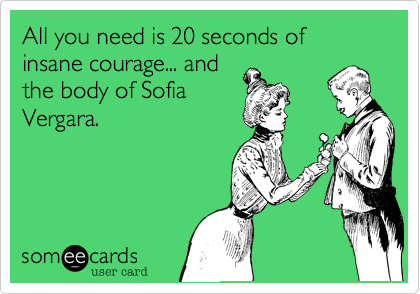 I got a girl crush.
(Did you catch that Little Big Town reference? I love
them
, too. They're my favorite group. Going to see them in concert at the end of summer.)
Sorry -- got off on a tangent.
Check out the clip with Sofia talking about how her relationship started with Joe Manga-something.
Oh, and TGIF! See you back here on Monday for some meal inspiration.